A Gift for Sioux Falls
Maintaining meaningful outdoor space for the community to enjoy was high on the list of priorities when the Friessen family began developing the Lake Lorraine property. The lake was to be utilized as a distinguishing feature, drawing people from across the region for recreation and relaxation.
From these priorities, developing the Lake Walk was the first step. Currently the west side of the path is completed, with more work to be continued as other construction projects allow. Walkers can stop at various vantage points to sit on benches or swings and enjoy the view. Once completed, the Lake Walk loop will be just over one mile.
Additional concepts shown below will continue to be added as development around the lake is completed. These features are the Friessen family's gift to the community of Sioux Falls. Eventually, the lake walk will have multiple connections to the regional bike trail routes.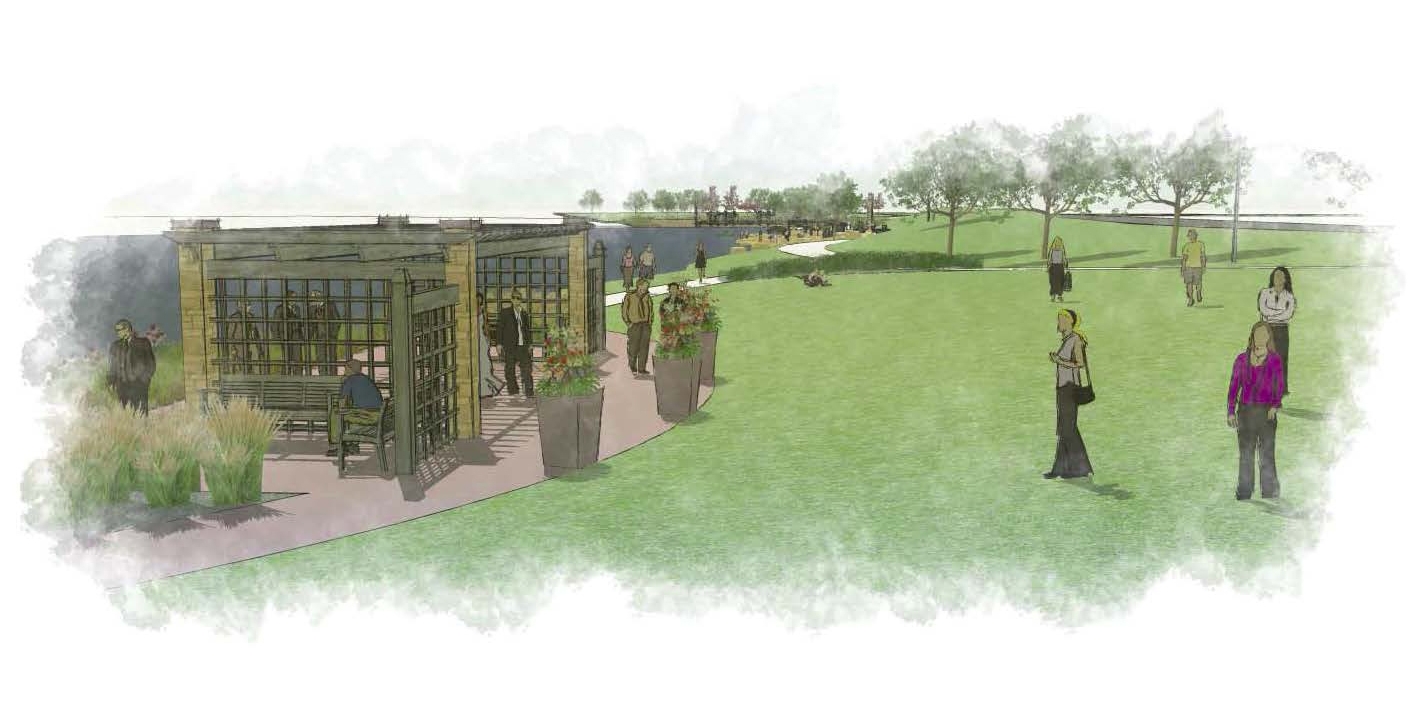 Connect to City Bike Trail